Rallies & Events
Below you will find upcoming vintage trailer rally events. Be sure to get your registrations in as soon as possible.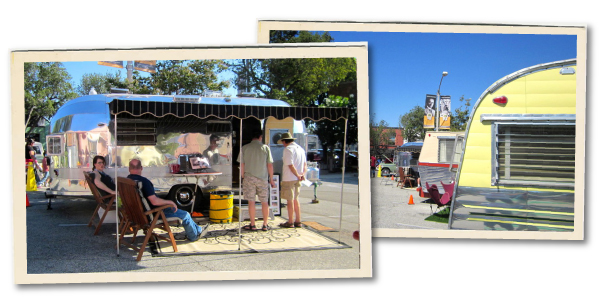 March 2023
March 30, 2023
-
April 3, 2023
Bonelli Bluffs
Camper View Road 1440
San Dimas,
California
91773
United States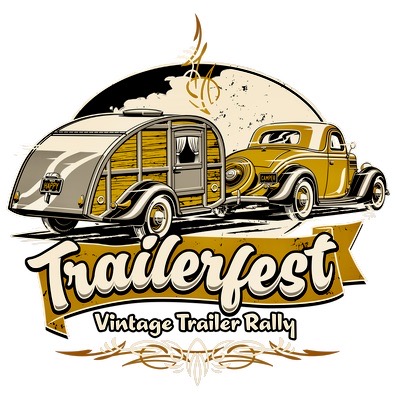 Trailerfest Vintage Trailer Rally
Bonelli Bluffs
1440 Camper View Rd.
San Dimas, CA 91773
March 30 - April 2, 2023
Car Show & Trailer Open House
Free admission -- visitors must park offsite
10 AM - 2PM
Go to vintagecampertrailers.com for information & reservations
https://www.trailerfestrally.com/san-dimas-ca.html
Potluck, pancake breakfast, Pinewood Derby, cornhole, live band, activities+...
August 2023
August 5, 2023
-
August 6, 2023
Old Mercier Ranch
Rogers Lane 107
Livingston,
Montana
59047
United States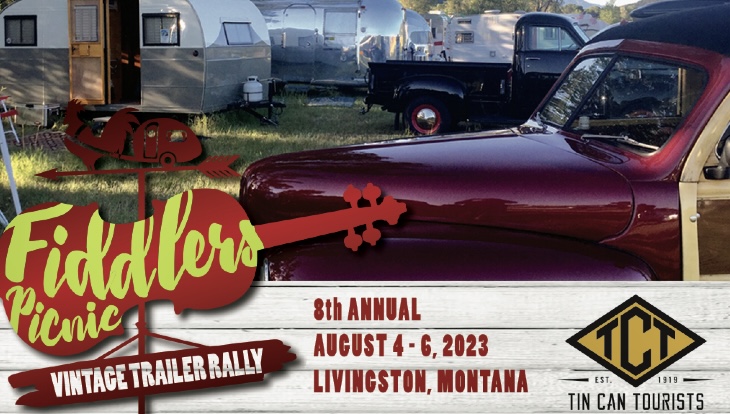 Fiddlers Picnic Vintage Trailer Rally


Old Mercier Ranch


South 1 mile from the I-90/US 89 interchange
Livingston, Montana
August 4 - 6, 2023

Join us August 4-6 at the Old Mercier Ranch for the 8th Annual Fiddlers Picnic Trailer Rally. This is dry camping on the bank of the Yellowstone River on the South edge of Livingston MT, the Gateway to Yellowstone Park.

The rally is in the midst of a 500 picker jam and celebrates the 104th anniversary of the Tin Can Tourists and this years induction of TCTs Forrest and Jeri Bone into the RV Hall of Fame.

The Picnic supplies the meat portion of a potluck lunch and a pancake breakfast. Its dry camping but close to amenities. Event decal. $25 per trailer which goes to support the Picnic.

Bring your instrument or just come and tap your toes.

Contact dalsmilie@aol.com with questions.

You can join Tin Can Tourists at the event.

8:00 Friday-1:00 Sunday
October 2023
October 12, 2023
-
October 16, 2023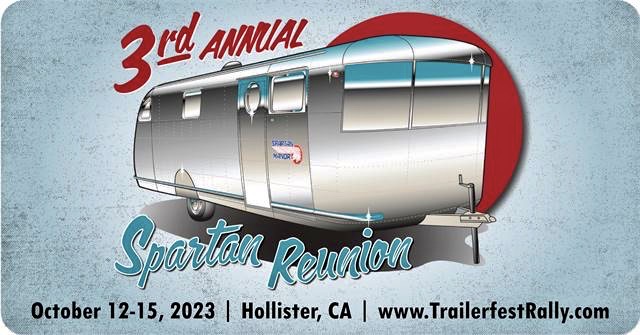 Spartan Reunion Trailerfest Rally
Casa de Fruta
10021 Pacheco Pass Highway
Hollister, CA 950234
916-575-8554
October 12 - 15, 2023
Open to 100 vintage Spartan Trailers
Open House: Saturday, 10 AM - 2PM
"The 77th Anniversary, 3rd Annual, Spartan Trailer Company reunion. 100 vintage trailers. Renaissance Fair."
For information & reservations: www.vintagecampertrailers.com